Got the OTP challnge at Mystical Scrapbooks done. The challenge was to alter a mint tin BUT the tin had to serve a purpose.
Here's my first (yup I'm making two) – a change tin.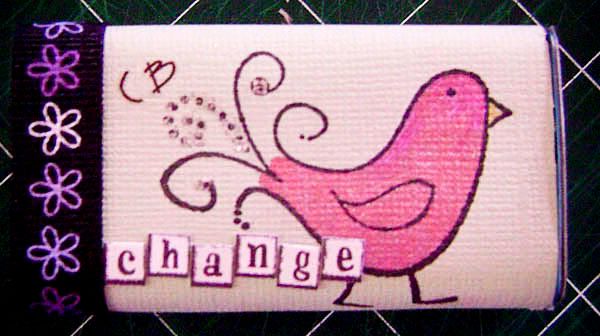 Two cyber crops last night, one for ScrapWorld & one for Mystical Scrapbooks. Only got one LO finished thou. I've decided I am doing an art journal this year (after buying one last year & not doing it lol)
One of the MS challenges was to create a page that shared our 2008 resolutions. The page had to include a pic of ourself, journaling in list form, use black, white & one other colour (I chose purple) & some bling. So anywho I've made this my first page of my 2008 AJ.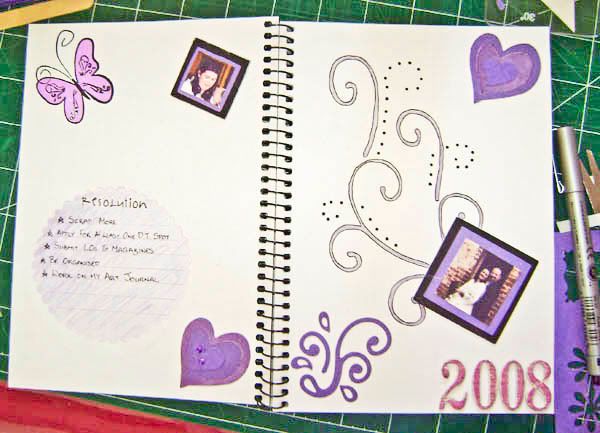 Still have to scrap a blurry pic (& use 10 brads min), a page with purple pics, a page about a game & a page about my scraproom. Fairly easy as I have ideas for all of them. Will share pics later & update the great scraproom adventure 😉